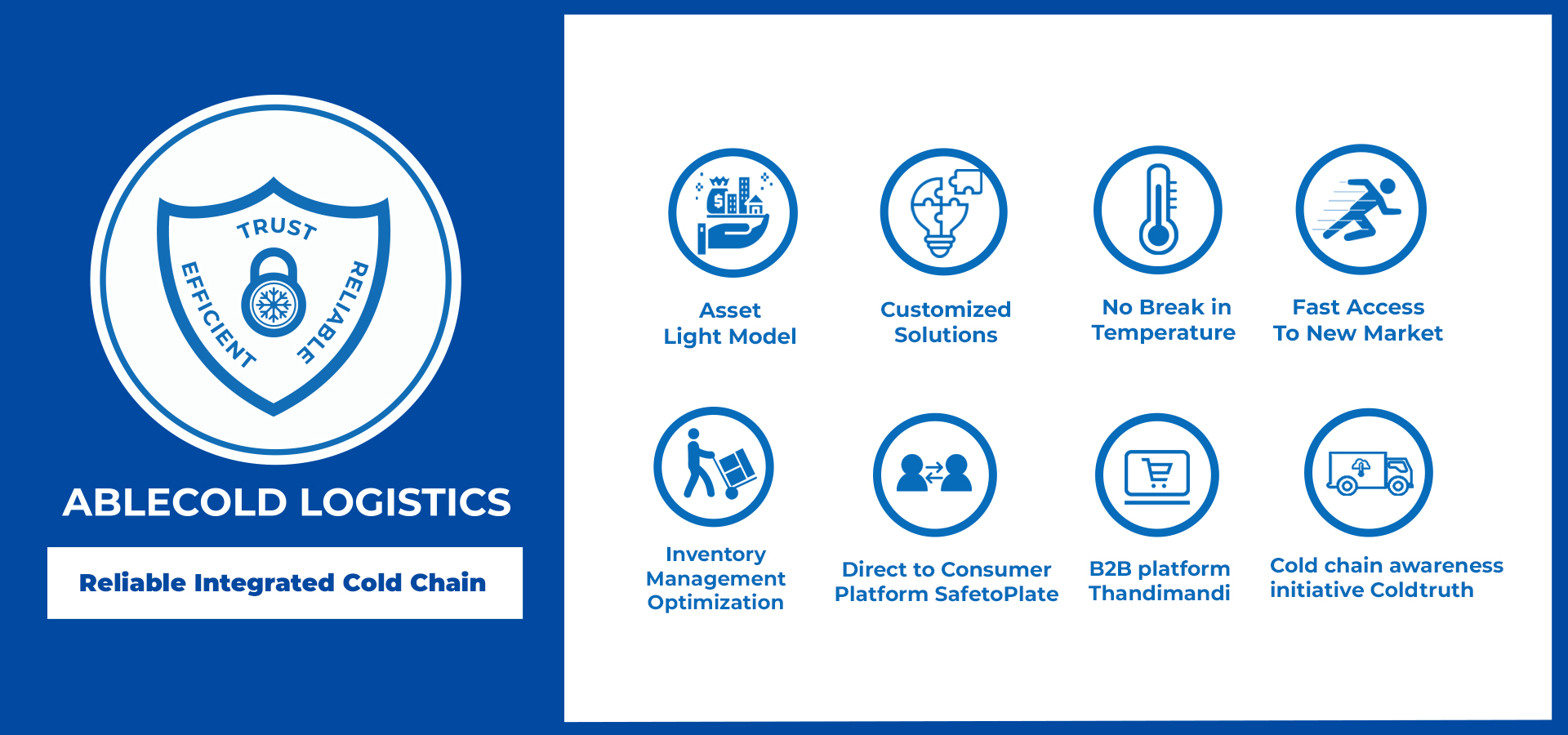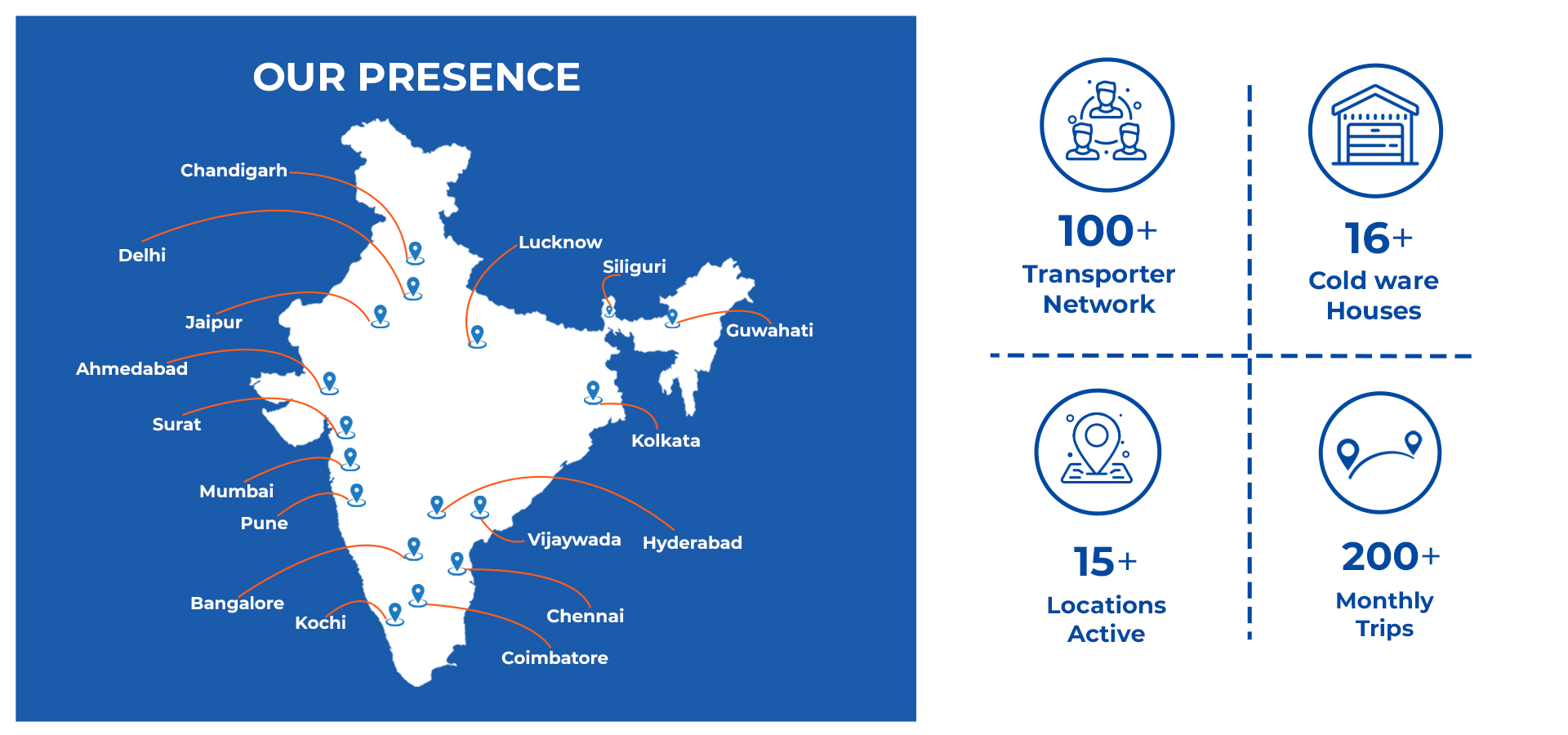 XYZ

When it comes to solving issues they are always happy to resolve and tighten the bond of relationship and bring in trust ethically. Always happy to store and transport with Ablecold logistics
AbleCold Logistics is building India's widest network of reliable integrated cold chain.
We provide hassle-free single point of contact for managing varying cold supply chain needs, while ensuring a robust temperature control throughout the chain.
With the AbleCold Operating System, dedicated on-site managers and use of smart technology, we help existing cold storage and reefer owners offer improved consistent service at optimal operational costs and, generate a higher and better quality demand for their assets.
Our team comprises of experienced operations professionals from prestigious academic institutions such as Harvard Business School, IITs, ISB and IIMs who have worked in India and USA in startups and corporates across operations, strategy and business development.